Rakuten (Ebates) Review: How Does It Work? [Full Guide]
11.09.2019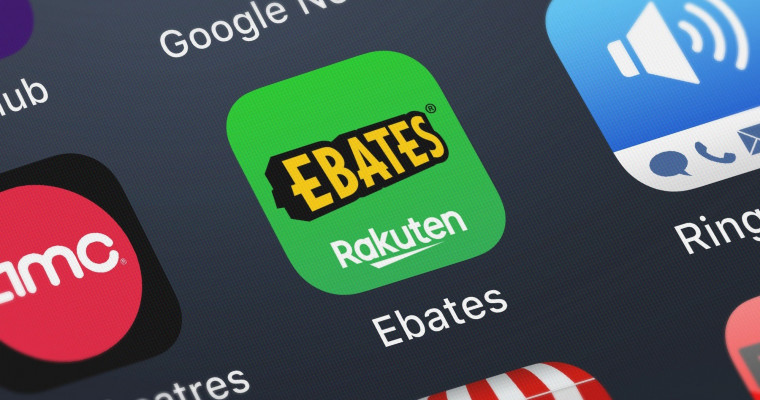 This is a complete review of Rakuten (Ebates) and its working. You will read about the company and its business. You will also understand how this company can help you earn a bit of extra money, without much effort.
Contents:
What is Ebates?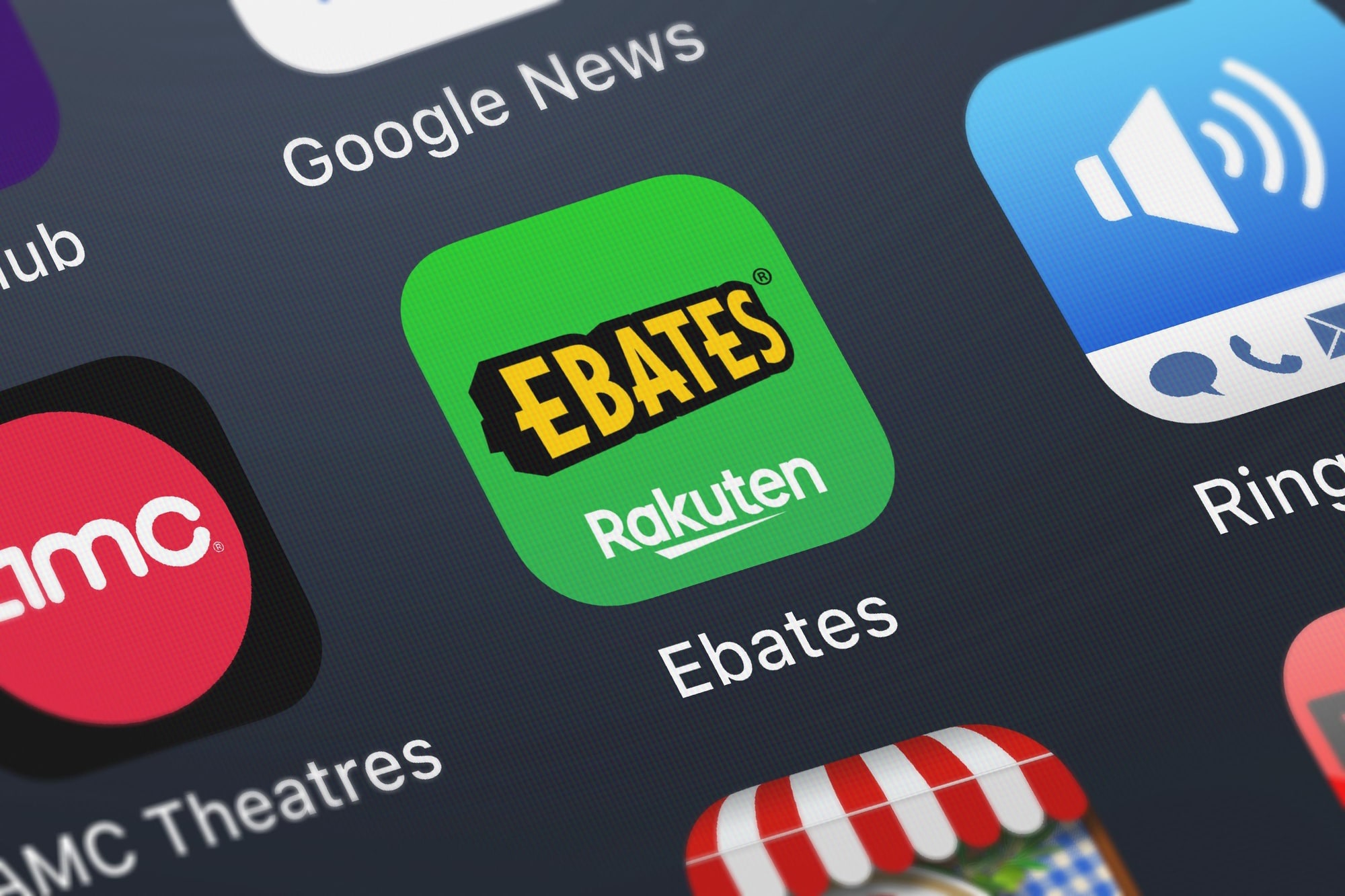 Ebates is a company which pays back a part of the cash you spend on shopping through its affiliate stores. It has been part of the Rakuten family for some time now, and recently the site has changed its name to Rakuten.
Rakuten is a leading internet service company in the world. The firm was established in 1997. Its headquarters is in Tokyo, Japan and it has over 10 thousand employees in its roll. "Rakuten'' means "optimism" in Japanese.
The company is now a global leader in this business. After Ebates became part of the Rakuten family, it has sent more than 35 million payments to its customers. Its services are not restricted to the sale of physical merchandise. You can avail deals on food delivery services and rideshares. Moreover, now Ebates in-store deals are also there. It means that you don't necessarily do the shopping online to get awesome deals. You can go to a real brick and mortar mall, and get the same deals there. But it's vital to keep in mind that Ebates has just changed the name of the site. Everything else remains the same.
You can still log in to the website using your existing Ebates ID and password.
So, how much cash back you are likely to get from Ebates? It provides special offers of up to 40% cashback rates for some shopping at some partner stores. There are more than 2500 such partners listed on the site. You can do shopping from any of them to avail the benefits. The most popular stores listed on the site include Amazon, eBay, Kohl's, Walmart, Macy's, Microsoft, Lenovo, and Shop Disney, among others.
How Ebates works?
With the incredible offers it gives, many people wonder, "is Ebates real?" or, if so, "how does Ebates work?" Many people are suspicious of it and even wonder, "is Rakuten legit or is Ebates a scam?" You may have searched the internet for Rakuten reviews only to know this. Once you understand the logic behind its schemes, your suspicions will go away.
All cashback companies like Ebates function in a similar manner. It establishes a partnership with merchants - both online and offline – and gets a commission for bringing new clients to the store.
Let's take an example and answer a popular question, "how does Ebates work with Amazon?"
If someone goes to Amazon's site from Ebates and shops for something, Amazon will pay Ebates a percentage of the revenue as a commission. The cash-back site, in turn, will pass on some part of it to the customer as a cash-back reward. It retains a portion of the commission as its profit.
It's an idea which benefits Ebates, the merchant (Amazon or any other listed merchant), and the customer. The merchant will get new clients at a relatively low cost.
Usually, the merchants pay commission only if some purchase is made. This is much cheaper than any conventional mode of advertisement. The commission money is the only revenue Ebates receives, and you will save some bucks.
How to Use Ebates Cash Back?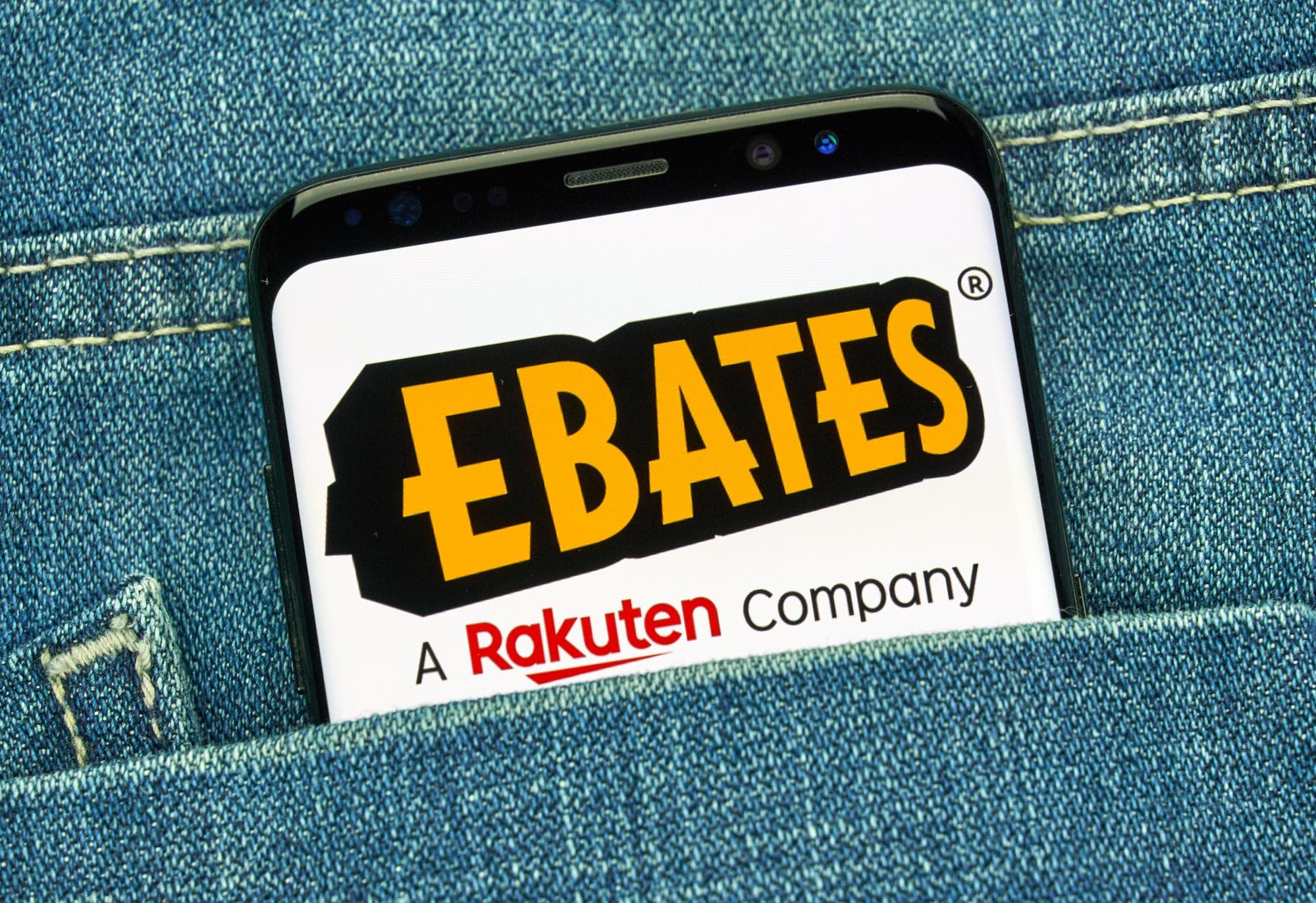 There are five different ways in which you can use Ebates to get rewards. However, the basic principle remains the same.
You have to visit the online shop through the Rakuten site and buy something. To do this, first, you need to have a Rakuten account. It's free to register with the site, and you need to fill up some basic details.
Otherwise, you can log in using your Facebook or Google account. In that option, you don't even need to fill up any details. The following are how you can get deals from the company.
Rakuten.com
This is the traditional method whereby you visit the Rakuten website and click on any of the store names displayed there. The store's webpage will open up, and you have to do the shopping in the normal way. You have to go to the merchant site only through Rakuten's site. Otherwise, you will not get any deal amount.
Rakuten Mobile App
You can download the smartphone app from your app store and install it on your smartphone. Then you have to start the shopping from the app. Once you click some link, a new app window will open, which will confirm whether your deal is activated. Then you will be redirected to the online store, and you have to do the shopping as usual.
Rakuten Quick Cash Back Button
Ebates has released a browser extension named Quick Cash Button. It makes sure that you don't forget to avail your rewards when shopping online. If you have installed the extension, no more need to go to the site page every time to do the shopping. The button will do your job, and it will automatically track the websites you visit. When you are visiting a merchant, where the company's deals are available, the button will show a notification. You have to just click on the notification to activate the deal. If the offer is activated, you will get intimation for that as well.
Rakuten Cash-back Visa Credit Card
It is a free credit card without any annual fee. You can do this card to make purchases on this site as well as on all other sites where Visa is accepted. You are eligible for unlimited cashback, and you will get an additional cashback of 3% while purchasing on Ebates and on all other purchases you will get a cash back of 1%.
Ebates in-store cash back
Although most of the cash back companies offer you cash-backs only for online shopping, Rakuten has gone one step ahead of others and offers the same for real store purchases as well. To avail this offer, you need to connect your debit or credit card with Rakuten, and when you come across an in-store deal, you have to go to the shop and do the shopping with the connected card. You will get cash back just like in the case of online shopping.
Email
Rakuten sometimes sends you recent special offers on your registered email. If you click on the link provided, you will be going to a shopping site and enjoy the cashback deal.
How to Redeem Ebates Cash Backs?
The Ebates returns normally get credited within a few days. But sometimes, this may take up to a month or more depending on the store return and other policies. Normally, stores pay the commission only after the return period is over. The firm makes quarterly payments. You need to have made a minimum $5 balance to make a withdrawal. If your quarterly balance is not adding up to $5, it will carry forward to the next period. You won't lose the money.
Currently, the company offers two modes of withdrawal.
You can opt for a Big Fat Cheque which is basically a bank cheque, or you can opt to get your deal money credited to your PayPal account.
You can choose the method you want to get paid.
Points to Remember while using Ebates
You need to register an account with the site.
You need to go to the shopping website only through the ebates site.

If you have enabled the quick-cash button, this won't be necessary.

If you use any coupon or codes you got from outside ebates, your deal will not be valid.
There may be some time delay before you get your cash-back credited.
You have to finish the shopping within the same browsing session.
You should keep your cart empty before starting the shopping.

You won't get deals for purchasing things which are already in your cart.

If you make any cancellation, you won't get any deal.
If you ask for a replacement, most likely you will lose the cash-back.

What you can do in that case is to completely cancel the order and start the shopping process again from the site.

There should not be any ad-blocker installed on your browser and the cookies function should be enabled.
Advantages of Ebates
Ebates is completely free.
The registration process is simple.

You may opt to use your social media profiles to log in.

There are more than 2500 stores listed on the site.

So you will have plenty of options to choose from. Big online shops like Walmart and Amazon are all part of Ebates network.

You can get even up to 40% money back without any effort.
You can avail the deals on your mobile phone also with the help of Rakuten app.
There are multiple withdrawal options.

You can either opt to use PayPal or get a big fat cheque.

The minimum withdrawal amount is $5 only.
Disadvantages of Ebates
To avail the cash backs, you always need to go through the company website route.

If you miss this part, you won't get the deals.

When you use the plugin, there are some privacy concerns as the plugin can read the web pages you visit.
In rare occasions, there are complaints from customers like the Ebates cashback disappeared, etc.
The quarterly payment may seem like a bit slow for some.
There are only two options to make the withdrawal.
You need to do a separate registration with Ebates to avail the offer.
The deals do not apply to every product on the affiliate stores.

Some popular products remain exempted.
Ebates Affiliate and Referral Programs
It is a company which works in close coordination with its associate companies. If you own an online store which sells some goods or services and you want to get a boost to your sales, you can opt to become an affiliate company of the site. Ebates will list your store name along with offers you are ready to give. The customers of the company will see these banners and click the link to visit your portal. If you sell something to these customers, you will have to give a percentage of the revenue you earned with the site.
Ebates has an attractive referral program called Refer-A-Friend. If a person you referred sign up with the site and make a purchase, both you and your friend will get rewarded.
FAQ
Is Ebates free?

Yes. It is totally free for customers.

Is Ebates legit?

It follows a legit business model. You can read about how does ebates makes money in this review.

Is Ebates safe?

It uses an SSL with advanced encryption. The company is a part of the well-known Rakuten group. You can trust this company blindly.

Can I use Ebates online only?

Certain brick and mortar stores allow you to use it. So, it can be used both online and offline.

What are the withdrawal options I get?

You can withdraw your money either to your PayPal account or get it as a big fat cheque.

What is the minimum amount needed to make a withdrawal?

The minimum amount needed is $5.

What is the frequency of Ebates payment?

It makes a payment every 90 days or quarterly.

Do I need to register with the site?

Yes. To avail the offer, you need to make an account with the site. This is a simple procedure and won't take more than a few minutes.

How many stores are there in the Ebates site?

Currently, the site claims more than 2500 partner stores. This number is increasing.

Is Ebates worth it?

Considering both the advantages and disadvantages, we can surely say that Ebates is really worth it.