6 Pro Tips Amazon Addicts Should Know in 2019
11.09.2019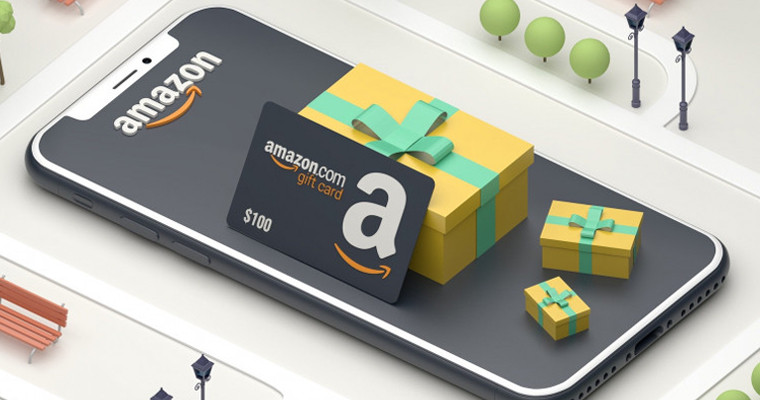 So, you're new to Amazon. Or you are its long-time favorite. Anyway, you have heard of Amazon, the world's largest online store, many times. Selling and buying here is simpler than elsewhere; globally available delivery and fantastic discounts coupled with a deeply customized, individual approach conquer every newcomer, so why ever want another online shopping spree? But wait a minute, is everything that simple? Yes, it is, but for Amazon shopping pros, the process becomes an art. Here you can get the best discounts, the cheapest products, the most favorable shipping terms – if you are attentive and know some Amazon tips.
Nevertheless, a way to success is not quick and cloudless; to become a wizard performing Amazon tricks on a daily basis, you need to learn how to order something online (if you are a total newbie to the universe of e-shopping) or get a firm grasp of how to order things on Amazon (if you shopped online previously). This guide contains all you need to become an Amazon superhero.
Contents:
Tip #1: Buy Stuff Cheaper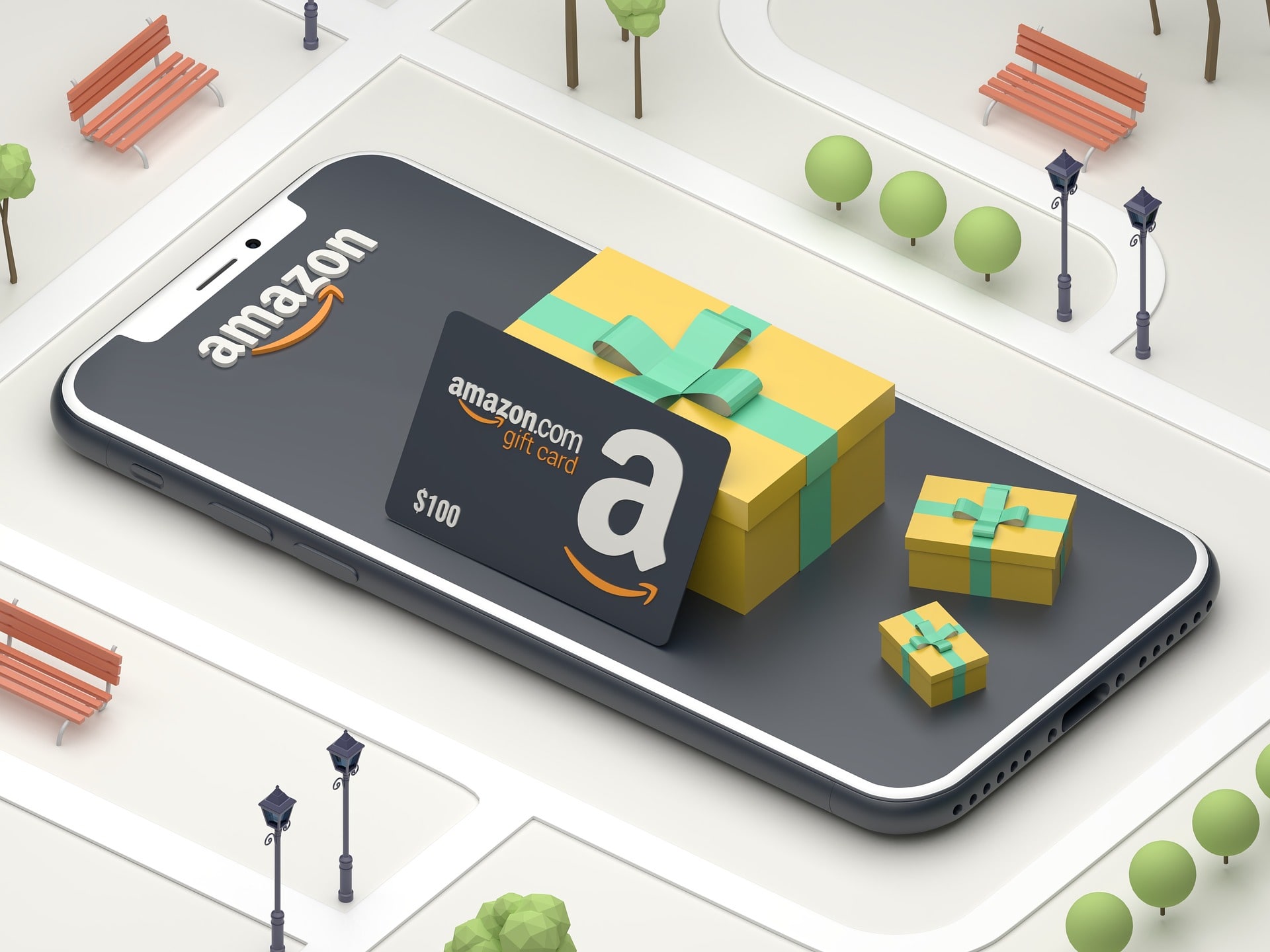 While Amazon is globally famous for availing affordable purchases in all product categories, all customers wonder how to get stuff cheaper on Amazon. That's normal as we all want to buy more with less. So, here is our first pro tip to save on Amazon purchases: use the Amazon search advanced options.
Why advanced search? It helps you approach all available offers in a certain product category and compare sellers always to get the best deal. In case you are looking for a yoga mat, you can find both cheap China-manufactured mats starting at $1.99 and limited-edition US-manufactured masterpieces at around $200-300. Which one to buy is your choice, but we definitely recommend comparing all offers and selecting the most reliable seller with the most affordable pricing.
Another benefit of using advanced search is the ability to find cheap Amazon items to get free shipping. Though shipping is usually paid on Amazon, some special offers avail free delivery even for small, cheap merchandise. That's a great chance to save on the delivery costs and ensure that you shop without breaking your family budget.
Tip #2: Think of When to Buy on Amazon
Did you notice that some products are on sale, and in case you stay alert and monitor the prices on your desired item, you can save up to 50% of its cost? If it's the matter of only a couple of cents, then maybe it's not worth the trouble. But as for the high-cost items like electronics, for instance, then the discount is worth the effort.
When Is the Best Time to Buy on Amazon?
Speaking about the best day to order online from Amazon, you should keep two names in mind – Prime Day and Black Friday. These are the days on which many products are heavily discounted, allowing you to save huge sums on buying the items you have been craving for but couldn't afford. On some occasions, the savings reach up to 20%, which is a really good deal.
But saving on your much-loved products is possible not only on these days (just two days in a year are too little for shopping lovers!). You can monitor the price of your favorite gadget or any other product by using the CamelCamelCamel resource or via the Keepa extension for Chrome. They both show the dynamics of pricing for your pick on Amazon and help pinpoint the times when prices are significantly reduced.
Tip #3: Amazon Prime Tip
Using Amazon Prime is another expert saving strategy. Though it is a paid privilege (you will need to give away $119 a year), it comes with numerous benefits, especially for those who regularly shop here. For instance, you get the free two-day Prime Shipping option – a very handy shipment mode for items you need quick. Other pluses include free same-day delivery or even 2-hour delivery (provided that you are in the eligible geographical area) and a bunch of streaming benefits for music, video, and Amazon channels. For even greater convenience, the Amazon prime shopping app was launched to help customers in the USA and worldwide enjoy the premium service.
Tip #4: Opt for Free Shipping
Where does Amazon ship to? In general, Amazon can deliver ordered items to any point on the globe via its AmazonGlobal service. But not all sellers allow international shipping, so it's recommended to specify the availability of global shipping in the advanced search before you make the final choice.
How to qualify for free shipping? Here are a couple of pro tips. First, you may find a free shipping coupon at one of the cashback websites like RetailMeNot or Smarty.sale. They offer some Amazon coupons and promo codes, allowing them to save some money on purchases or get them delivered for free. Other tips include adding the items eligible for free shipping to your cart; their cost should be minimum $25 for the whole order to qualify for free delivery. But keep in mind that urgent shipping is never done free of charge; you will need to wait for 5-8 working days to get your items with a free shipping option.
Tip #5: Look for Gifts
Do you want to present some gift to your friend but wish to save funds on the wrap and delivery? Amazon can do this for you; no need to order all items to your home place and then send the gift to its recipient. Just scan the website and conduct the Amazon gift order lookup, choose all items you wish to buy as a gift, and place the order as a gift. Your recipient will get a message from Amazon: "This order contains a gift." That's always a wonderful way to please your friends or family members and at the same time spending little time and effort on the present's preparation and delivery.
Tip #6: Search Amazon Add-on Items
What does add on an item mean on Amazon? That's another great chance to save on Amazon shopping and get a realm of low-priced products when purchasing some regular items. You can avail the add-on feature in case your cart already has some items for a minimum $25. After that, search for products with the "add-on item" indicator and choose the option on Amazon "add item to order."
Unfortunately, you cannot limit your Amazon search to add-on items only. You need to make it clear which product you wish to buy first, and then, once the search results are displayed, you are free to click "add-on items only." Thus, you may buy hundreds of cheap products here, bit only if you know exactly what you're looking for.
Tip #7 Look for Amazon Cashback Offers
As with the free shipping coupons, cashback websites are able to offer many ways to save costs on Amazon shopping. Here you can get up to 5% cash you spent on Amazon products back to your wallet, not in the form of bonuses, but in the form of cold hard cash, you may spend on anything else. Search through the offers of cashback giants like Smarty.sale, Ebates, TopCashback, etc. for appealing Amazon deals. Or even better – you can exchange the cashback for Amazon gift cards that you will apply to your next purchase.
What to Get on Amazon?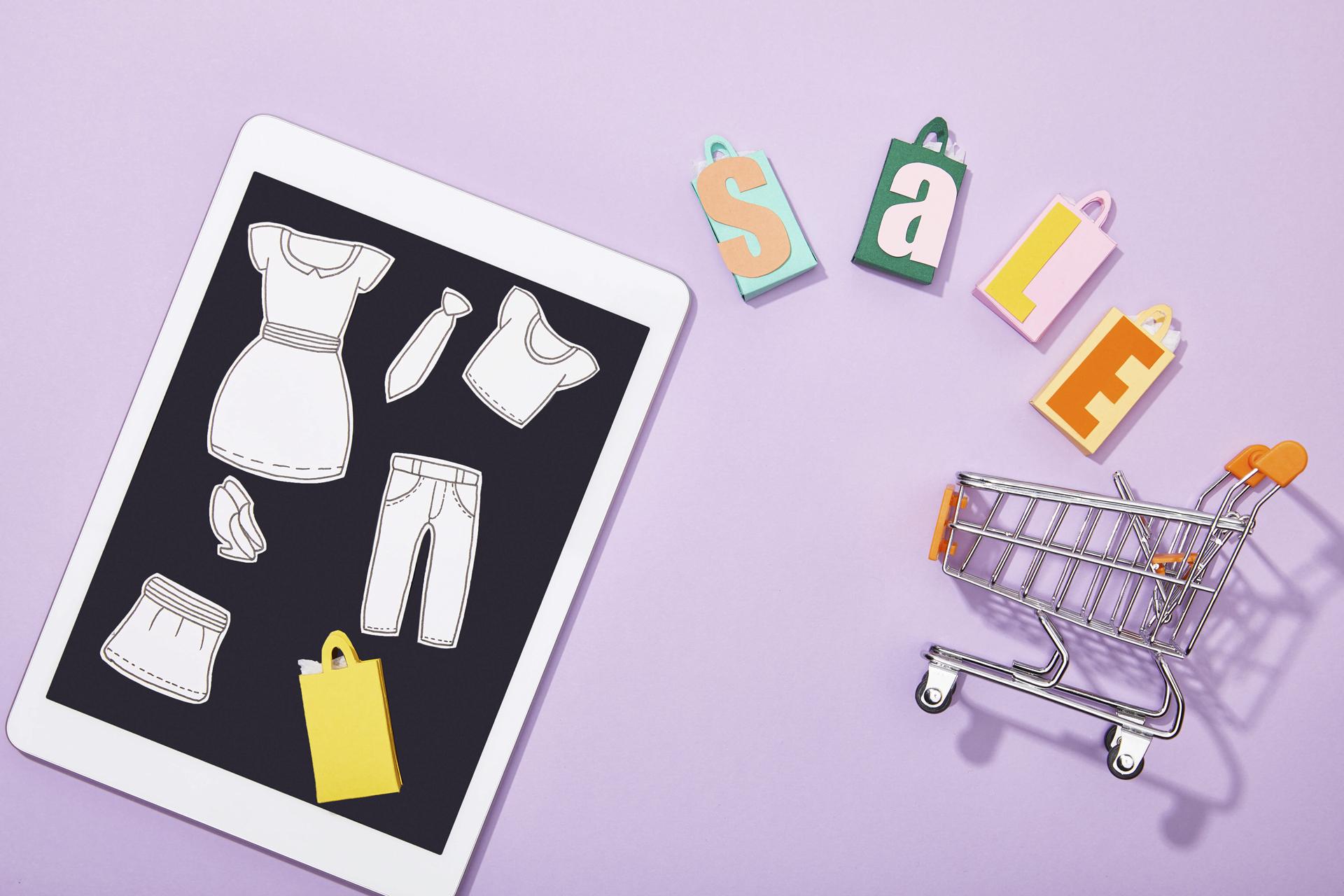 While Amazon is booming with millions of offers, you may be quite lost and confused about making the best Amazon purchases. Here we have compiled a shortlist of things to order on Amazon, which are fairly considered the best items worth their money:
6-person inflatable boat.

Do you dream of going on a party cruise but lack funds to organize such a posh party? A speedboat has never been so affordable – on Amazon; it's yours just for $305.95!

Floating wine glasses.

Now you can enjoy your favorite cocktail or a glass of wine right in the comfort of your swimming pool or in the sea. With these floating glasses, for only $22.99, having a refreshing drink at the beach becomes way much easier.

Mobile mini printer.

Are you nostalgic of the times when a Polaroid shot gave you a memorable photo to stick to your fridge? These times are returning with a wireless photo printer allowing instant printing of your memorable shots.

A mobile popcorn maker.

Looking like a regular jar, this micro-pop glass popcorn maker is a great companion for a Friday movie night. Just imagine having the popcorn right there with you, no need to walk to the kitchen to make some more and miss the greatest movie scenes!
What to order on Amazon if you are a fan of fancy, unusual things or look for some ways to surprise your friends and family? Here is the hit parade for fancy shoppers:
A home mushroom farm.

Possibly, you are an avid fan of mushrooms, or you want to launch a mushroom selling business. No matter why you need it – here it is, available on Amazon for only around $23.

Uranium ore.

We won't even ask why you would need it, but if you do, Amazon can make it yours for only $39.95. Maybe it will become a weird home decoration to shock unwanted visitors?

A human finger.

Is one of your friends a biology geek? Then a bone from a real human finger (yours just for $15) is a great present.

A pizza hat.

A wonderful, funny gift for pizza lovers that will help them always have a pizza together with them – though not in an edible format.

A dog pillow.

If you have no pets but dream of having one someday (or you might want to shot selfies with a dog, but you're allergic to pets), then this pillow is a great investment. You may get a dedicated selfie companion just for $14.99 – no feeding, no walking in the park, just fun!
When and Why Should You Stop Using Amazon?
You may often see negative Amazon shipping reviews and a variety of alarming comments like, "don't buy from Amazon!" What happened to the #1 global e-store, and why are people so outraged with the service and product quality?
That's simple. Within the past couple of years, a huge number of low-quality Chinese products flooded Amazon together with fraudulent one-day firms and indecent sellers of defected merchandise. Due to the relative ease of sellers' entry to Amazon, these millions of offers have seriously diluted the retail giant's reputation of a venue for secure shopping for guaranteed-quality items. Now you need to keep an eye open for the product's features to avoid such troubles. Here are some tips to avoid scams on Amazon:
Don't fall for the lowest prices.

Each item has its fair price, so trying to fool everyone by buying it for 50% of its base price may result in a drama. Are you sure a 40'' TV-set may cost $69? Then you're welcome to buy it. But don't complain of receiving some poor-quality Chinese trash afterward!

Always check the seller.

While the products may look great on the screen, studying them closer and reading more about the seller may reveal the real picture. If you wish some high-quality, outstanding product, then it's definitely recommended to avoid Chinese merchandise and opt for buying European or US-manufactured items.

Try to buy directly from Amazon.

There are numerous products that Amazon stores and sells. So, if you want a risk-free bargain, look for the "ships from and sold by Amazon.com" notices in the product description card.
Amazon Addiction: Is It Real?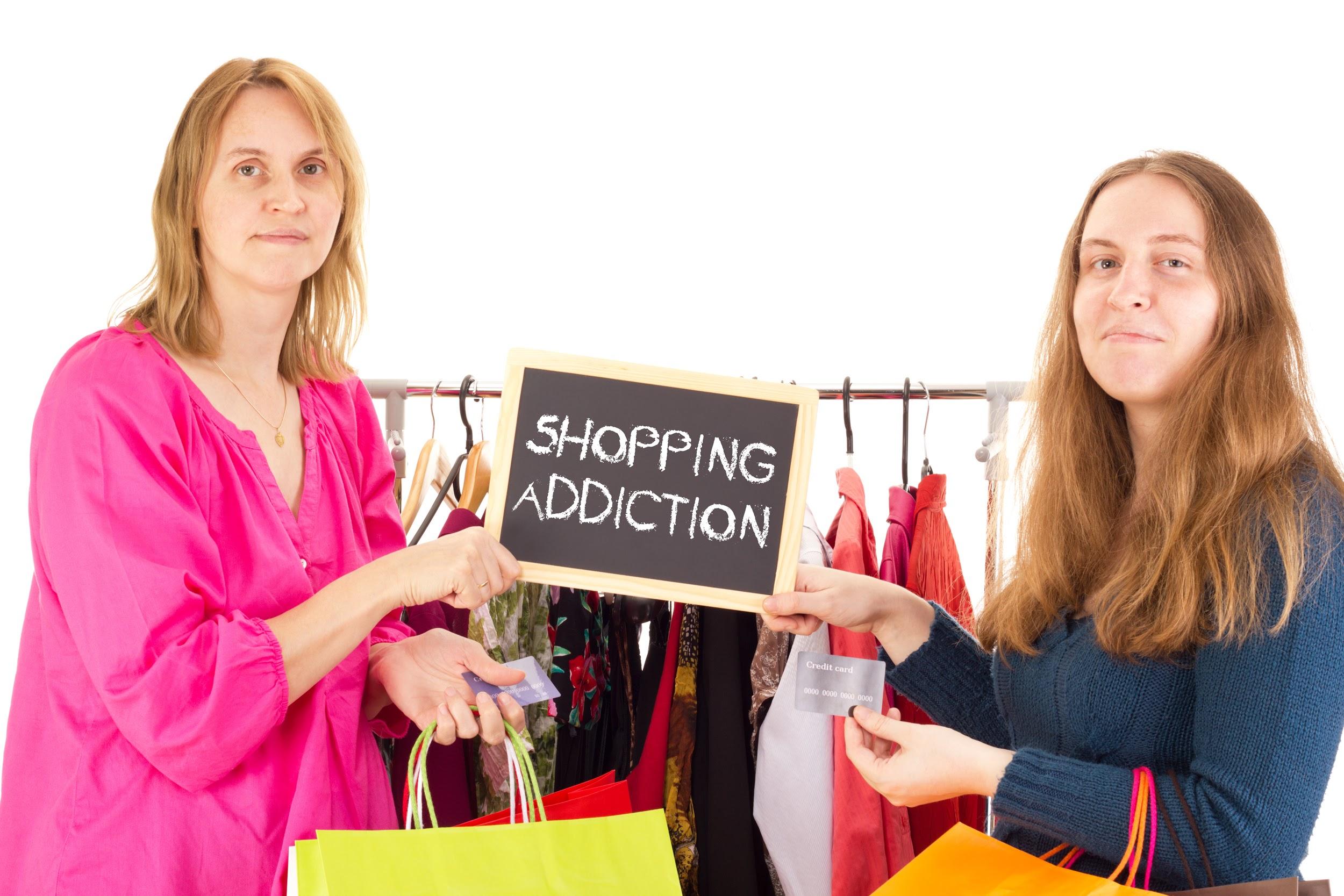 Shopping is fun; we all do that on a daily basis. Without shopping, you wouldn't you're your favorite toasts for breakfast (even baking them on your own requires buying some flour in advance). But is shopping for need and shopping for fun the same? Not exactly, as numerous confessions of Amazon addiction show. Millions of people worldwide have become e-shopping maniacs unable to stop just because it's so simple to get a variety of products at one click. Moreover, Amazon fuels the addition by analyzing your preferences, tastes, and previous orders and always offering exactly the items you are guaranteed to fall for.
So, how to tell you are addicted to Amazon? Here are some red flags to beware:
You stop shopping even for the basic items like a toothpaste or a shampoo at a nearby drugstore, opting to wait for the delivery from Amazon (even if you are out of shampoo at all! Waiting for 2 days is OK as compared to going to a physical store and selecting a product, placing it into a physical cart).
You spend more than you can afford on online shopping.

It's a common problem among online buyers – they simply don't feel that buying some items is real. Since it's all happening on the computer screen, it mostly looks like some game, right? And here comes the problem – the buying experience is virtual, but the expenditure is real (which the balance of your bank account vividly shows). In case the shopping agitation catches you once, it's OK; in case you do this regularly and then try to make ends meet until the next salary (which you are also likely to leave at Amazon), then it's time to talk about addiction.

You opt for discounts and super deals to buy expensive stuff you don't need.

Have you ever been trapped in the discount euphoria? We all know that pleasant feeling of the Black Friday when you think you'll save so much but end up buying so many unnecessary items that will end up in the basement.

You are happy shopping and enjoy it as a process only, buying unnecessary stuff just to get the instantaneous pleasure of online ordering.

Believe it or not, but some people really shop for the sake of shopping. They buy some totally unnecessary stuff only to feel the agitation of hitting the "Add to Cart" button! Do you recognize yourself in that description? Then you urgently need help!
All these warning signs are surely rare occasions, and most buyers are able to control their impulses to a certain degree. In the end, falling prey to some grand sale and buying several extra items is a norm even during a local supermarket visit, isn't it?
So, our pro tip is not to start shopping at Amazon without preliminary preparation. First, study all terms and conditions, shipping and ordering peculiarities, and learn to navigate the Amazon search panel to get the best products at the best prices. Let's start the course!
How to Order from Amazon?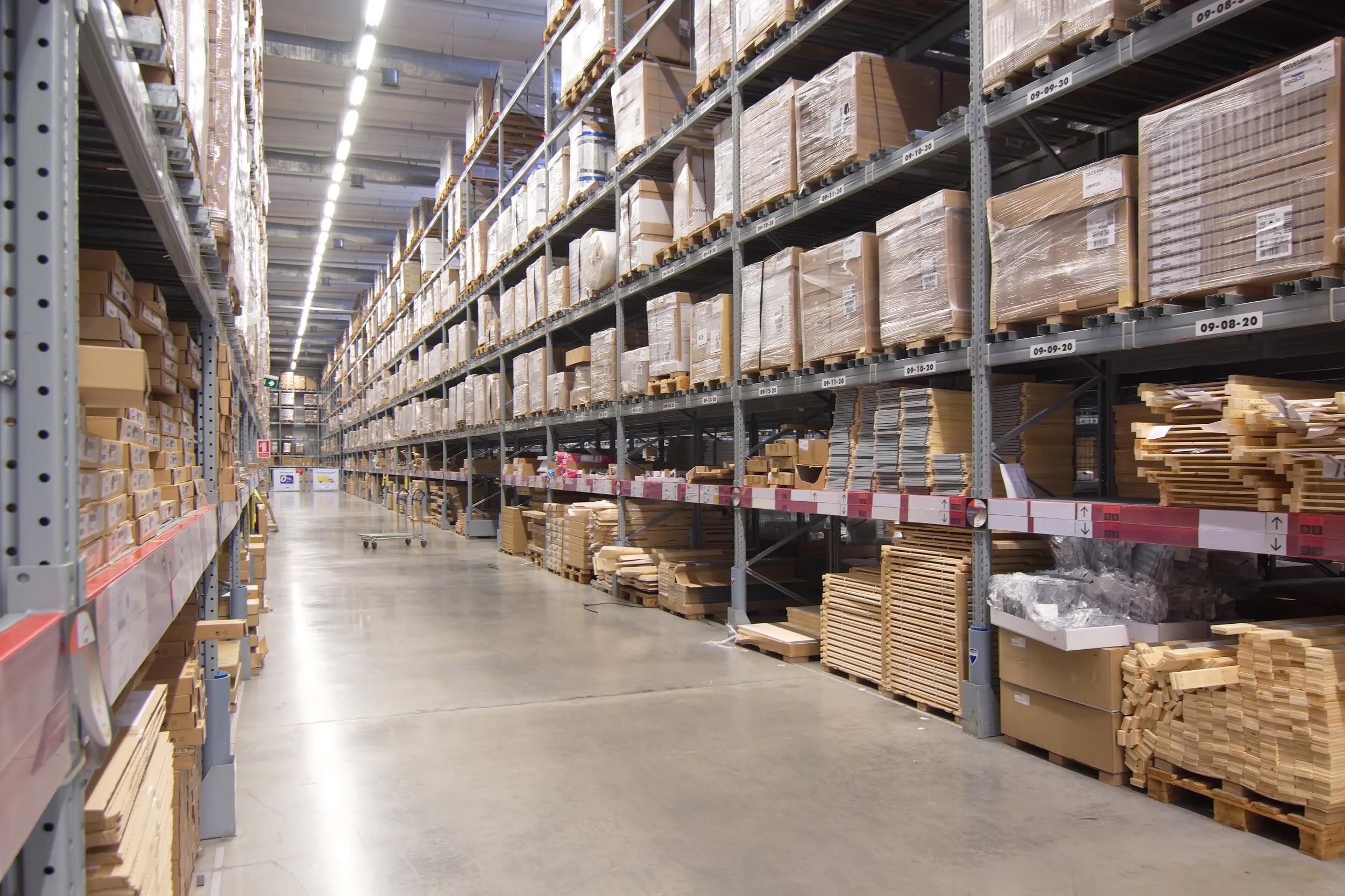 So, let's start from the basics - how to buy on Amazon? At first glance, it seems so simple to conduct a purchase in an online store. But with Amazon, it's quite different as it is a huge space where a newbie can easily get lost. Why spoil your first impression by buying some poor-quality stuff or paying too much for the wrongly selected shipping option? Here is a quick guide on how to shop on Amazon like a pro.
Register at the website and provide all relevant information about you.

Always indicate the correct address as depending on your country and locale, the shipping options will vary. Moreover, not all products are available for international shipping, so you will save tons of time by removing these items from the search results.

Visit the product page of each product of your interest and either add it to the Wish List or click "Add to Cart."
After you complete the shopping tour and all items you need are in the cart, go straight to it to proceed to checkout (this may be done by hitting the "Shopping Cart" icon).
Review the cart once more before the checkout.

Maybe some items got duplicated by accident (why buy two kinds of toothpaste or 2 shampoos at once?), or you might have changed your mind (selecting three different types of paper towels might be too much for a weekly vacation). Edit the cart by removing all unnecessary items (or hit "Save for Later" not to lose some items you can't afford buying now out of sight).

Once the cart looks exactly the way you wanted it to, start the Checkout process. That's super easy – all you need to do is press the "Proceed to Checkout" button.
Double-check all billing and shipping information and place the order – in case you are doing it for the first time, you will need to indicate the payment information.

In case you are a returning customer, all data is saved, and you don't need to make any extra moves, completing the order in just a couple of seconds.
How to Pay for Amazon Orders?
Now a few words about paying for Amazon products – availability of payment options is a hallmark of any online merchant's quality and user-friendliness, and Amazon is no exception. While for most customers, it's OK to enter their credit card information into their Amazon accounts and save it for consecutive purchases, some cautious buyers prefer not to do so. Amazon has taken care of such issues as well, now offering several ways to place orders and pay for them:
Ordering online and paying as usual, with a credit card.
Ordering online and paying by check or postal money order.
Contacting the company via the Amazon phone number to place order.
Bad news for fans of PayPal – since PayPal and eBay (Amazon's #1 competitor) are the same legal entity; Amazon currently doesn't process payments through this e-wallet. So, the best option for paying is your credit card.
A Final Wrap-Up
Hopefully, you are now well-tuned to all Amazon tips and tricks and will be able to shop like a pro here. Don't forget that e-shopping is a kind of online addiction, similar to that of gambling or video gaming. So, spend money with care and don't forget that a super sale doesn't make the sold items a number one necessity. Use our advanced Amazon shopping tricks to save more funds on your purchases and always select trusted sellers not to spoil your Amazon shopping experience.